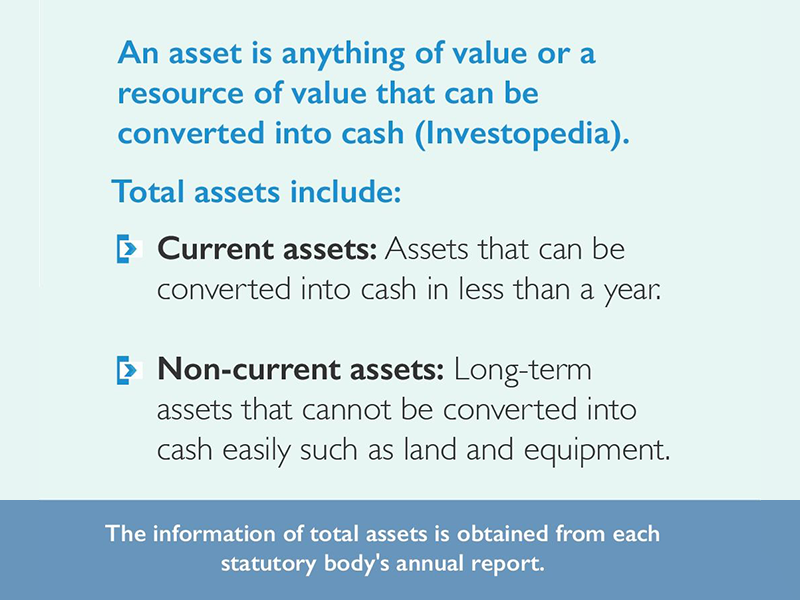 Federal Statutory Bodies (FSB) play an important role in our country serving as an extension of our various ministries and carrying out different functions. FSBs are also responsible in managing their own assets and liabilities.
Asset can be considered as an important element in an entity's operation as it tells how much an entity is worth and improves an entity's whole operation such as generating cash flow and reducing expenses.
Assets can be made up of two categories:-
Current

Non-current assets
Current assets are made up of assets that can be converted into cash in less than a year, such as, Account Receivable, Inventories, Prepaid Expenses, Cash, and Marketable Securities.
Non-current assets are made up of assets that will take more than a year to convert into cash, such as, Property, Plant, Equipment, and Long Term Investments.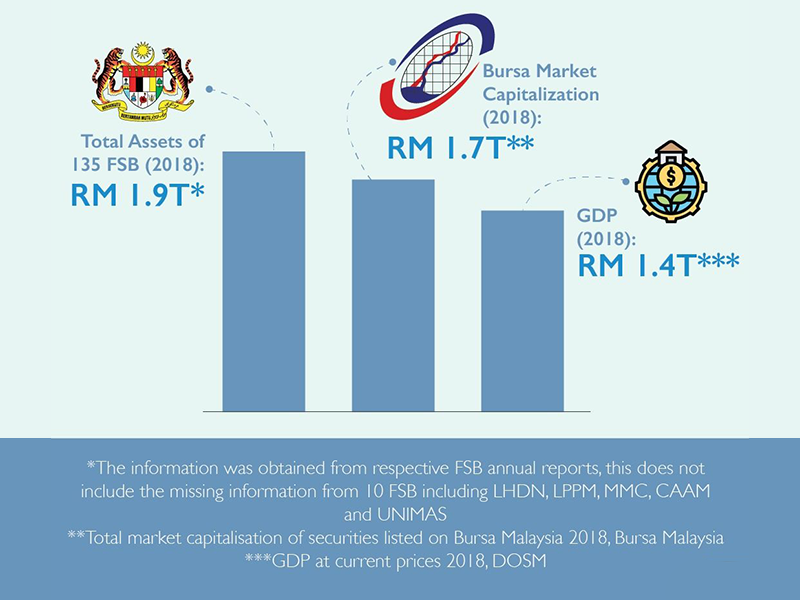 Based on the availability of data that we have, our findings indicate that the Federal Statutory Bodies' assets experienced a growth of 15.84% from 2015 to 2018 which amounted to RM 1.9 Trillion. The assets managed by FSBs are considerably big. To put things into perspective, the assets managed by 135 Federal Statutory Bodies alone are bigger than the market capitalization of 915 Bursa Malaysia constituents and even larger than the Malaysian Gross Domestic Product (GDP) in 2018, this alone shows how massive the scale of operation of Federal Statutory Bodies in Malaysia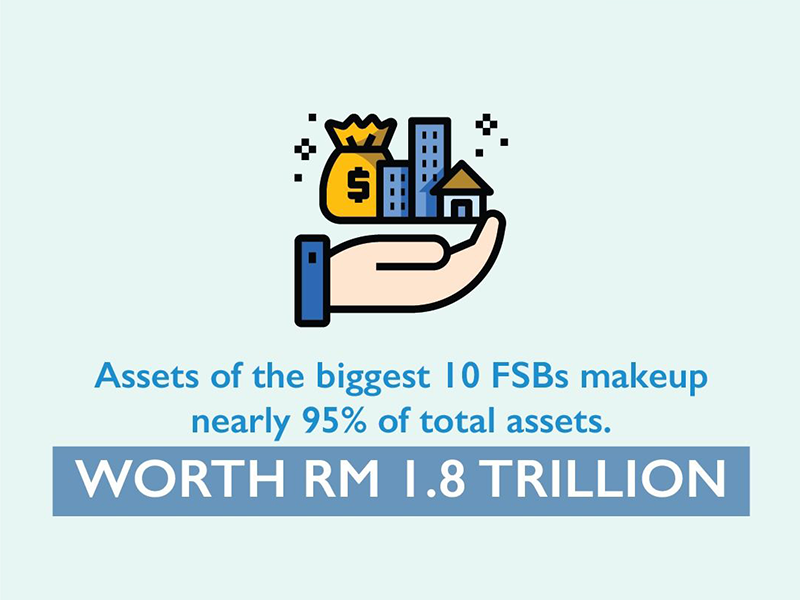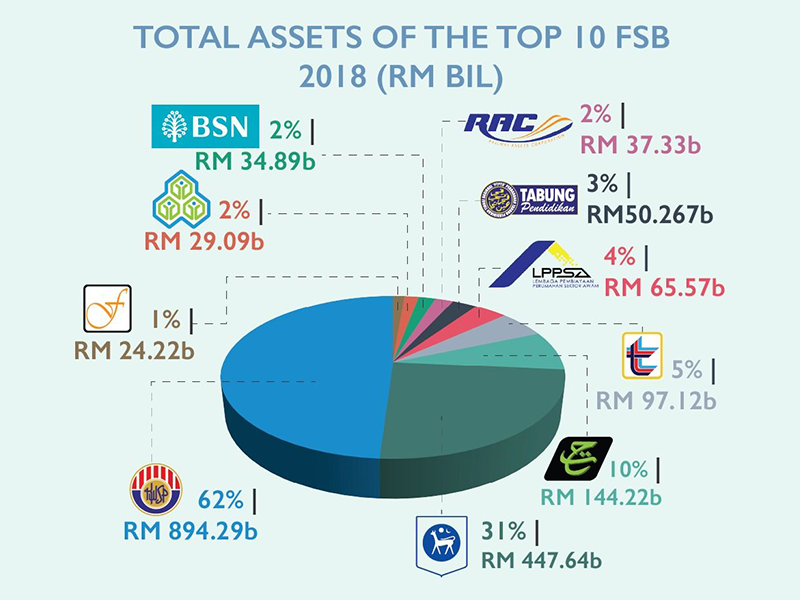 To make things even more interesting, Government Linked Investment Companies (GLIC) played a substantial role in contributing to the total assets. This can be seen where GLICs such as EPF, LTH, and LTAT contributed around 77% of the total assets. This is possible due to the fact that GLICs, as the name implies, are involved in accumulating its assets through its various investments operations.
However, looking at the assets alone would not tell much about the performance or how well the FSBs were managed. We will be posting a more in-depth insights on FSB's financial assets. Look out for that!